Welcome to Studio Haiku!
We are nestled in the delightful Woodland neighborhood, celebrating the beauty and nuance of each and every day from our light-filled studio and showroom. We welcome you to visit us on an open studio day (currently Wednesday's from 10-7). We offer all of our guests a cup of tea and always conversation.
Studio Haiku features the work of visual artist Natalie Salminen Rude and her husband and partner, Josh Rude of  Glørud Design. Together, they founded the studio in 2017.
"We are driven by an intense curiosity for all that life holds – an intrigue that shows itself in both of our work – from encaustic and oil paintings, mixed media sculpture, limited and open edition prints, to haiku, artist note cards and other poetic, one of a kind creations. Glørud Design brings his bespoke custom woodwork, beautiful furniture, and tremendous sense of handicraft to the studio in a way that truly centers its "poetic atmosphere," says Salminen Rude.
"We also thoughtfully curate artwork from other artisans whose work we feel speaks a nuanced and exciting language of exceptional beauty and craftsmanship."
In addition, Studio Haiku is a place for community conversation – on spirituality, the daily grind, on the creative process – all as they intersect the humble rhythms of everyday life.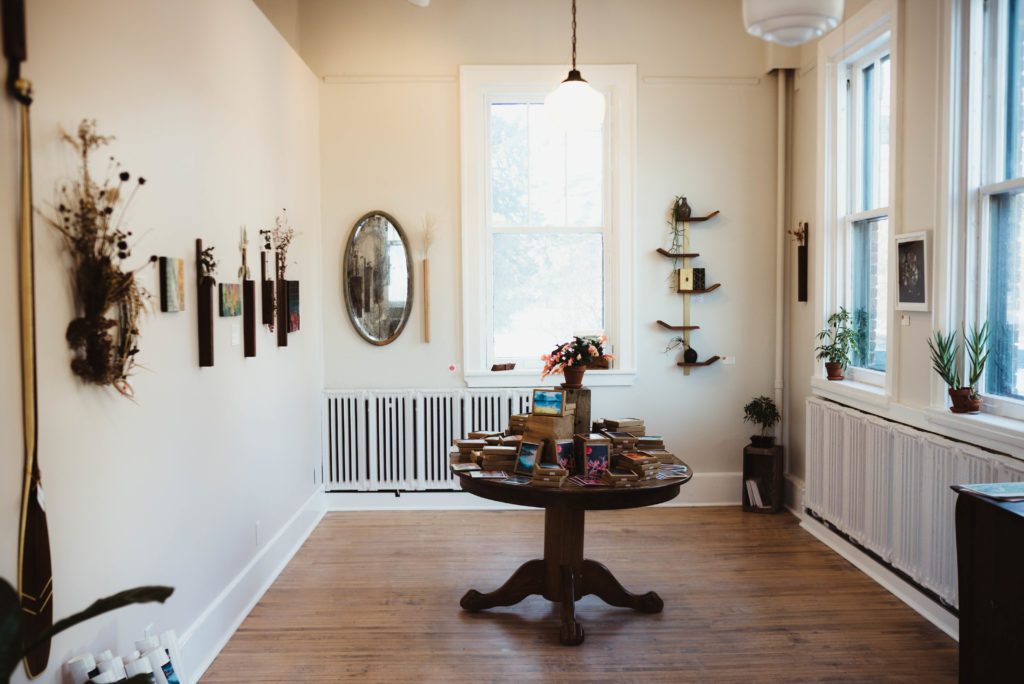 Join us for Ladies Drawing Nights on the second Wednesday of every month from 7-9 and also for Haiku Conversations on the third Wednesday's of the month, also from 7-9. Simply send an RSVP to hello@studiohaiku.design and we'll give you a more detailed scoop. See you soon 😉
Follow our schedule for events and gatherings.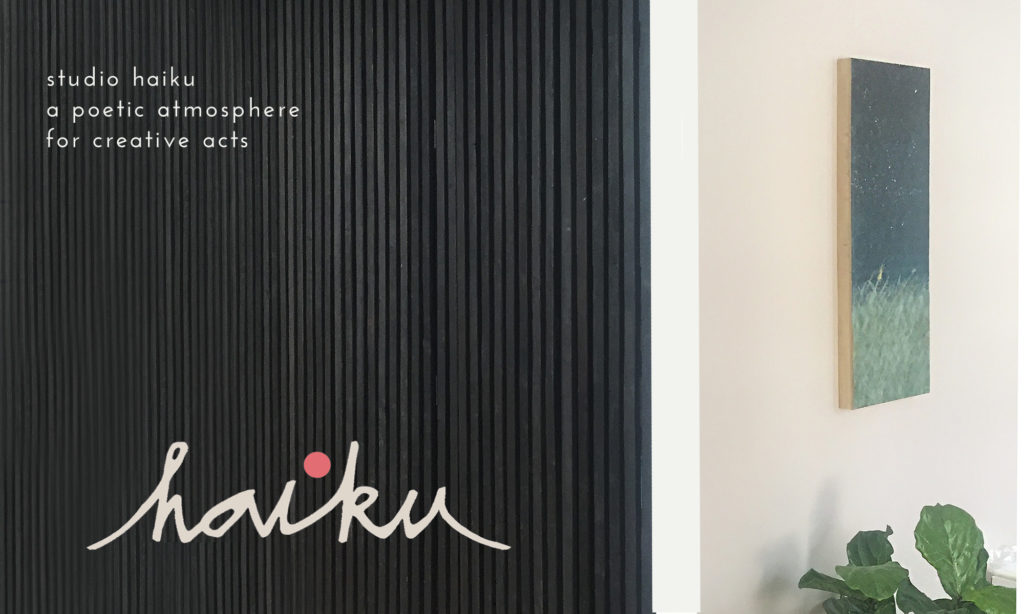 Light and shadow know:
creativity's calling
every heart that beats
We warmly welcome our neighbors and surrounding communities to visit us in our creative haven. A place of reflection, joy, wonder, and appreciation for the world around us, a home for the creative work we trust will speak to all of your senses.
We are open each Wednesday from 10am to 7pm, located in Duluth, Minnesota, on Woodland Avenue, right next to Saffron & Grey.